innovateAFRICA uses an independent jury of media experts.
innovateAFRICA seeks to support world-class digital innovation in the African media. The jury and separate technical review panel are therefore deliberately international in composition, and include some of the world's leading digital news pioneers, innovation strategists and journalism thought-leaders.
Judging for the contest is a two-stage process. A joint Code for Africa and CFI technical review panel evaluates all applications, to check that applications meet the minimum criteria and to evaluate whether the proposed data and digital strategies are appropriate. The panel compiles a shortlist of finalists, which is then submitted to the jury for review and selection of winners.
---
Jerri Eddings – International Center for Journalists (ICFJ)
Mohamed Nanabhay is the Deputy CEO of the Media Development Investment Fund (MDIF), which invests in independent media around the world providing the news, information and debate that people need to build free, thriving societies. He joined MDIF in 2015 bringing more than 15 years experience as a digital media practitioner, entrepreneur and strategist. As the Head of Online at Al Jazeera English he led the team that produced the award-winning coverage of the Arab revolutions in 2011. Previously, he started Al Jazeera's New Media department, and served as an advisor to the Director-General. He has been an active angel investor in a variety of digital start-ups. Mohamed is a member of the Board of Directors of Global Voices Online and a member of the World Economic Forum's Global Agenda Council on Social Media. He received his undergraduate degree in Computer Science at the University of the Witwatersrand and a master's degree in International Relations from the University of Cambridge.
---
Ferial Haffajee – Huffington Post (South Africa)
Ferial Haffajee is the editor-at-large at the Huffington Post SA. She has previously held positions as the editor-in-chief of City Press and the Mail & Guardian, Africa's first online newspaper. She is also on the boards of the International Press Institute and the World Editors Forum. She chaired the SA National Editors Forum's ethics and diversity committee until 2014. She sat on the board of Gender Links, an NGO geared toward improving the media's coverage of development and gender empowerment until 2015. She has received the Shoprite-Checkers Woman of the Year Award; The Media magazine's Women in Media Award; a Sanlam financial journalism award and Naspers group's most prestigious internal prize, the Phil Weber Award.
---
Taiwo Kola-Ongunlade – Google NewsLab
Taiwo Kola-Ogunlade is Google NewsLab's lead for Africa. In addition to managing Google's communications strategies and efforts in the region, Taiwo also focuses on helping the media understand how to incorporate new media and online strategies into their trades. A trained Biochemist who found his love in communication; he derives joy from helping people understand how to use the Internet and social media to solve problems.
---
Ory Okolloh – Omidyar Networks
Ory Okolloh is director of investments for Omidyar Network's Governance Citizen Engagement initiative in Africa, where she invests in for-profit and nonprofit organizations that foster civic participation and increase transparency and accountability in government. Prior to joining Omidyar Network, Ory was Google's policy manager for sub-Saharan Africa, where she was responsible for managing government relations and driving the implementation of policies that increased Internet access and supported the growth of local online content. Previously, Ory cofounded Kenya's civic technology pioneer Ushahidi and also co-founded Mzalendo, a website that tracks the performance of Kenyan Members of Parliament. She is a member of the World Bank' Council of Eminent Persons, an advisory board member of Code for All, and a member of the World Bank Service Delivery Indicator Committee.
---
Azubuike Ishiekwene – Global Editors Network (GEN)
Azubuike Ishiekwene, is editor-in-chief of The Interview magazine in Nigeria. He was previously an executive director of the Punch group of newspapers in Nigeria, and is currently an editorial board member of the World Policy Journal in Washington DC, as well as a board member at the Global Editors Network (GEN) in Paris. Ishiekwene has won a range of Nigerian journalism awards, over the years, including being named a fellow of the Nigerian Guild of Editors.
---
Toby Shapshak – Stuff magazine
Toby Shapshak is editor-in-chief and publisher of South Africa's leading technology magazine: Stuff. He is a pundit on mobile-driven innovation in Africa, contributing regularly for CNN, Forbes and The Guardian in London, and writes a weekly column for the Financial Mail. He also co-hosts a weekly technology-focused TV show on CNBC Africa. His TED talk on how Africa is solving real problems has had over 1,4-million views, and he has been featured in the New York Times. A popular public speaker, Shapshack has presented keynotes at major conferences on four continents, including at the South by South West (SxSW) conference in Austin, at Intel IDF conference in San Francisco, Germany's Zukunftskongress (Future Congress), and at Pivot East in Nairobi. Toby was named in top 30 men in media and has won the ICT Journalist of the Year.
---
Antoine Laurent – Fonds Pour l'innovation Numérique de la Presse (FINP)
Antoine Laurent is a journalism innovation strategist and is currently director of the $80m Fonds Pour l'innovation Numerique de la Presse (FINP), funded by Google in partnership with the L' Association de la Presse d'Information Politique et Générale (AIPG). FINP seeks to help French media embrace digital transformation. Laurant has previously managed digital journalism programmes at the World Association of Newspapers (WAN-IFRA) and was a deputy director of the Global Editors Network (GEN) in Paris, where he helped pioneer the Global Data Journalism Awards and EditorsLab hackathons. He also managed an innovation fund at the European Journalism Center in Maastricht, and serves as a strategic consultant with Code for Africa on projects in Francophone Africa.
---
Samir Abdelkrim – StartupBRICS.com
Entrepreneur, consultant and Tech journalist, Samir Abdelkrim is the founder of StartupBRICS.com, the leading French-Speaking Blog Tank; about startups and innovation in emerging markets. In 2014, Samir bootstrapped and launched an initiative named # TECHAfrique , a 1 year-long exploration of 10+ Startup ecosystems in Africa with hundreds of amazing startups met, from Senegal to Kenya, from Togo to Botswana or Ghana. Samir spends the most of his time spotting new Tech Entrepreneurs in Africa and he shares their stories in prestigious medias such as Le Monde, The BBC, France Culture, Les Echos or The Huffington Post. Today, Samir travels the world to share his expertise in several conference such as the much-coveted South By South West (SxSW) Festival in Austin (Texas), the Aspen Institute or the Global Entrepreneurship Summit.
---
Florent Youzan – Agence Française de Coopération Médias (CFI Médias)
In Ivory Coast, computer engineer and tireless advocate of free software Florent Youzan is the co-founder of Ovillage, a third-space in Abidjan that produces social innovation projects based on open source software.
---
Fatoumata Niang Niox – Jokkolabs Senegal
Fatoumata Niang Niox is executive director of the Jokkolabs innovation hub in Senegal, where she leverages digital technologies to support social entrepreneurship that tackles society's biggest challenges. The Senegal lab is one of 10 Jokkolabs social innovation hubs across Francophone north and west Africa. Prior to joining Jokkolabs, Fatoumata worked with the International and Ibero-American Foundation for Administration and Public Policies (FIIAPP) issues relating to people smuggling and illegal migration across Senegal,
---
Wilfried Rütten – European Journalism Centre (EJC)
Wilfried Ruetten was, until December 2016, director of the European Journalism Centre (EJC). He has worked in German public and private broadcasting as a reporter and producer (ARD, RTL-Group) as well as in journalism education. Before joining the EJC he was the head of school for digital television at the University of Applied Sciences in Salzburg, Austria. 
---
Craig Hammer – World Bank (Global Media Programme)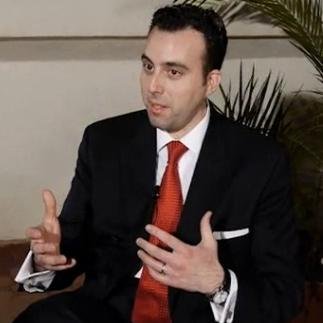 Craig Hammer leads the World Bank's Global Media Development Programme from Washington DC, where he focuses on helping the media leverage digital technologies to strengthen its role as a driver of good governance. His work at the World Bank has included strengthening laws, policies, and regulations to strengthen the enabling environment for media, as well as collaborative approaches with both 'legacy' and 'new' media practitioners (journalists, editors, media owners, and students, as well as coders, technologists, digital arts engineers and more) to strengthen the role of media as a key driver of the global knowledge economy, and as a tech-enabled, institution of transparency and accountability in more than 30 countries. He is a Member of the Council on Foreign Relations; a Member of the Society for the Policy Sciences; a Fellow of the World Academy of Art and Science; and a member of the Council of Editors for the Journal of Law and Politics.
---
Rosemary Okello-Orlale – Ford Foundation
Rosemary Okello-Orlale is a programme officer at the Ford Foundation's Africa office, where she has helped catalyze key media institutions including the Media Council of Kenya, the African Editors' Forum, Kenya Correspondents Association, and the Kenya Editors Guild, amongst others. Rosemary has developed journalism strategies for organizations ranging from UNICEF, UN Women, the United Nations Development Programme, the Aga Khan Development Network, the Ministry of East African Community, and Amnesty International-Kenya.
---
Nasr ul Hadi – ICFJ India
Nasr ul Hadi is a digital journalist strategist who helps media organizations across India adopt new digital technologies. He has helped shape digital innovation strategies at The Times of India, Hindustan Times, New Delhi Television, Zee Media, and the Associated Press, among others, creating new editorial workflows and "culture hacking" newsrooms. Ul Hadi has also taught multimedia and interactive storytelling at a graduate schools of journalism in India, and co-manages the Indian chapters of Hacks/Hackers, a global community working at the intersection of news and technology. He originally studied engineering at Aligarh University and digital media at Columbia University.
---
Anthony Wafula – HiVOS East Africa
Anthony is an award winning journalists with over 15 years cumulative experience in journalism, communication and media development in East Africa. I am passionate about communication an actively support initiatives that make me a better communicator. I have an interest in media training, communication strategy development, design and development of communication materials, radio programming and management, content development , monitoring and evaluation of development programmes and media research-content analysis, audience surveys, baseline surveys.

---
Juliana Rotich – Africa Tech Ventures
Juliana Rotich is a technologist, strategic advisor, entrepreneur, and keynote speaker. She is Executive Director of BRCK.org, a not for profit affiliate of BRCK Inc. for deploying reliable technology for the edges of society, and advocating for internet access and literacy. She drives partnerships for tackling social problems through connectivity and appropriate technology. Juliana serves as an advisor to the councils of BASF, Risk Cooperative, Africa Technology Ventures (ATV) and the Lemelson Foundation. She is also a trustee of Bankinter Foundation for Entrepreneurship and Innovation in Spain and former trustee of the iHub in Kenya.

---
Sameer Padania – Macroscope
Sameer Padania is an independent consultant focusing on innovation in journalism and human rights. He has worked for leading organisations in journalism, media development, human rights, and philanthropy – from Open Society, Bertha, Knight and GFMD to Tactical Tech, WITNESS, Panos and Global Partners Digital – on a wide range of journalism, digital media and policy initiatives, including the Hub, the world's first UGC platform for human rights video. In 2016, he was an Independent Assessor on the Google Digital News Initiative Innovation Fund, prior to which he served for 3.5 years as a grant-making Program Officer in the Open Society Foundation's Program on Independent Journalism, where his focus was to track and fund experimentation in the field of journalism around the world. At OSF and in previous roles, he has also worked on and funded research and networks around the world focused on media and technology policy, including how technology companies, investors and engineers can be more protective of human rights and freedom of expression.